Nice Soon 24Vdc motor for sectional doors up to 20m square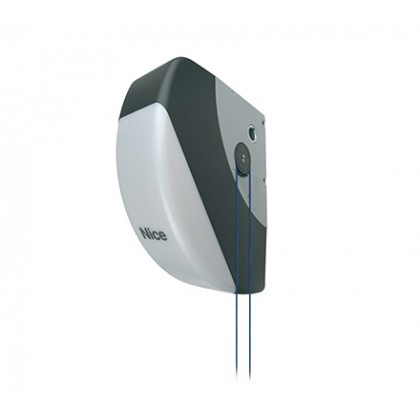 Soon motor is equipped with anti-crash safety device.
For sectional doors* up to 20m².
24 Vdc electromechanical gear motor with Nice BlueBUS technology and with absolute encoder.
*For sectional doors equipped with anti-crash safeguard system (safety device useful in case of spring breaking).
Compatible for operation with Solemyo and Opera systems.
Easy to install: Soon can be fi tted directly onto the shaft of a sectional door; compact, particularly in width, in order to make assembly easy in any position.
User-friendly due to the BlueBUS system

Practical: the control unit and PS124 buffer battery (optional) can be connected by means of a simple connector and can be housed directly inside the motor.
Energy saving: when the system is not being used it will switch over to standby.
Reliable and precise
Safe: obstacle detection system; motor absorption is monitored during movement, self-diagnosis by means of a flashing light and courtesy light.
Technical
Battery Backup Option
Yes
BlueBus
Yes
IP Rating
44
Motor Voltage
24Vdc
Sectional doors up to
35m²
Solar Power Option
Yes
Work Cycle
15