Nice NiceWay WM003C1G 433.92MHz hybrid transmitter module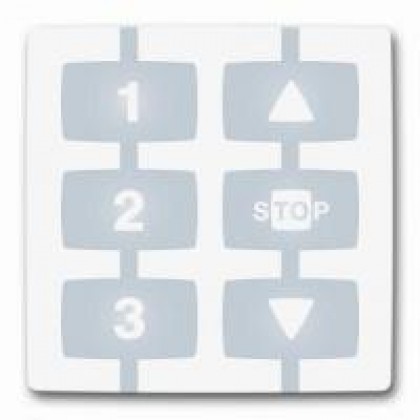 The NiceWay WM003C1G to control 3 step-by-step and 1 open-stop-close automation systems.
Based on a number of transmitter modules that can be placed in five different holder models to create a flexible range of made-to-measure solutions.
Advanced and compatible: Frequency of 433.92MHz, 52 bit rolling code with(over 4.5 million of billion combinations); self-learning fnction. Compatible with the 433.92MHz Nice Ergo, Plano, FloR and VeryVR systems ( Flo and Smilo with WM240C and WM080G). Estimated range: 200m in a free field, 35m indoors. Extended battery life (3V Lithium battery).
Transmitters
Number of Buttons
6
Button Colour
Grey
Case Colour
White
Frequency
433.92MHz
Coding Type
Rolling Code
Technical
Power Supply
3Vdc lithium CR2032