Daitem MHF01X External 2 dwelling caller unit with built-in tag reader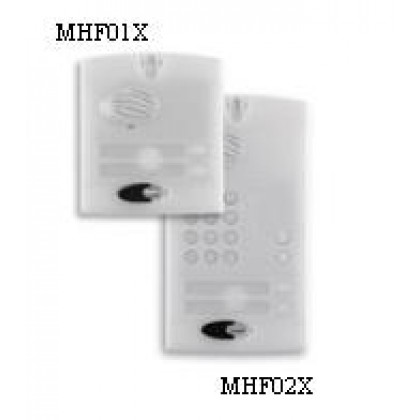 Features :
• Transparent front face requiring an additional armoured cover (with or without keypad).
• The outdoor caller unit is fitted with two call buttons for visitors to announce their presence.
• It also includes a badge reader and two buttons for the user to open a pedestrian gate or driveway gate.
Advantages :
• MHF01X : outdoor caller unit with badge reader & night/day back-lighting, 2 call buttons.
Technical data :
Programmable back-lit keys:
• 24 hours/day or at night only if the controller is mains powered,
• when a badge is held up to the unit or a key is pressed (if solar or battery-powered).
Click here to see the previous equivalent model of MHF01X - D5802