Daitem D5814T Master caller unit for 14 apartments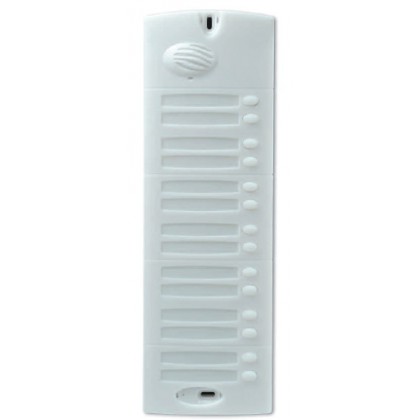 Features of D5814T* are:
Direct access control possible via a coded keypad or access key.
Compact size and no need for recessed installation (simple, speedy implementation).
Call station modules can be arranged horizontally or vertically depending on how much space is available at the entrance.
Outdoor caller units can be installed using an anodised aluminum fixing plate to compensate for uneven walls or hide the holes made for a previously built-in caller unit.
1 complete outdoor caller unit is made up of one or several caller units and armoured covers.
If a key controller is used, a short unit can be added to it so that it takes up the same amount of space as a long unit.
* D5814T is same as L5814T.