EMX VMD vehicle motion detector probe and control kit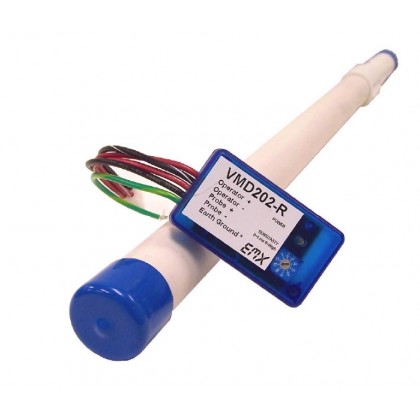 The VMD202 features a removable control unit and probe with 50 feet of cable.
The control provides a sensitivity adjustment used to fine tune the probe response for a specific installation. The maximum sensitivity setting provides a 12ft. detection range that is dependent on the speed and size of the vehicle. The VMD202 Remote control provides 10 sensitivity settings.A flashing green LED indicates that power is applied to the unit. The Remote Control may be removed to minimize power requirements.

The probe may be powered direct from operator power and draws 250 microamps (0.25mA) in standby mode. The output consists of form C relay contacts (N.O,N.C.,C). The probes are available in a wide variety of cable lengths.

The VMD202 may be used as a free exit sensor in both commercial and residential applications.