AES Entry Phone 302-IB industrial wired audio intercom system
Wired audio intercom system.
Simple install- 2 wires for communication, 2 for gate/door release, 2 for power.
Up to 4 handsets per system.
Curved profile stylish handset.
150m typical cabled range using twisted pair cables.
Standard 12v dc powered system.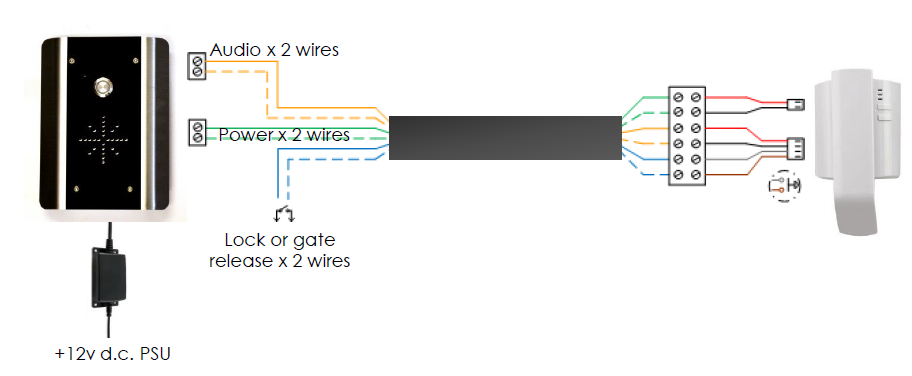 Industrial model for high volume applications on pedestals, vehicle entrances etc.
Super loud 4 watt speaker, and sensitive microphone.
Built for tough environments. -Illuminated push button.
Kit includes speech panel, handset, power supply, manual.