AES Entry Phone 302-AB wired audio intercom system
Wired audio intercom system.
Simple install- 2 wires for communication, 2 for gate/door release, 2 for power.
Up to 4 handsets per system.
Curved profile stylish handset.
150m typical cabled range using twisted pair cables.
Standard 12v dc powered system.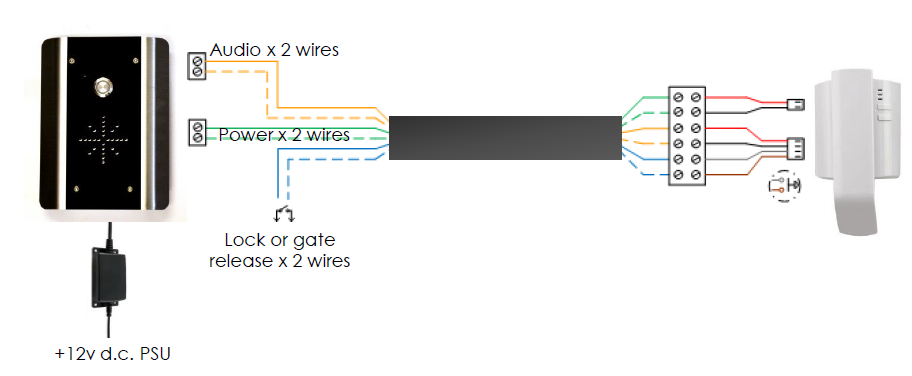 Stylish curved architectural model
Modern blue back lighting effect.
BS316 marine grade, brushed stainless steel construction with gloss acrylic trim.
Kit includes speech panel, handset, power supply, manual.