Daitem SA706AX 230Vac external remote switching receiver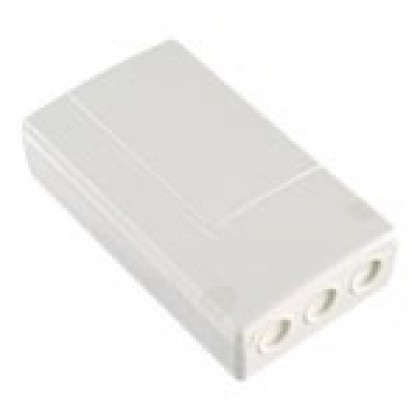 Features :
• The external receiver activates lighting or automatic garage doors or gates via a dry contact output.
• A status feedback input provides information about the status of the device activated.
- SA706AX : 230 V / dry contact.
Advantages :
• Remote control of external lighting, automatic gate/garage doors, a latch or distant chime.
• Automatic external lighting when day dawns and night falls (with MHF01X and MHF02X caller units only) courtesy lighting upon activation of latch or automatic opening system.
• The open or closed status of gates (with position contact) and the on/off status of external lighting can be viewed on the handset LCD screen.
• 5 programmable operating modes: toggle switch, arm, disarm, timer, impulse.
• Arm, disarm, toggle switch and timer applications can be grouped together.
• Up to 15 customisable operations using the receiver.
• Can be operated via a wireless intercom handset or via a motorisation control panel.
Click here to see the previous equivalent model of SA706AX - D5300